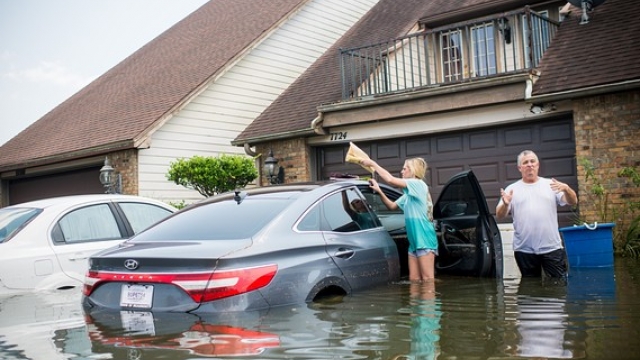 Economic Report: U.S. retail sales post biggest gain biggest since 2015
http://ift.tt/2gCQJgH
EMILY KASK/AFP/Getty Images
Auto sales rebounded in September in part because many Americans had to buy new cars and trucks damaged by Hurricane Harvey and Irma.
The numbers: Retail sales in the U.S. leaped 1.6% in September, reflecting the largest increase in two and a half years. The big boost came from new autos and trucks. Excluding autos, sales rose 1%. And sales excluding autos and gasoline climbed a smaller but still robust 0.5%.
Sales were in line with Wall Street expected. Economists polled by MarketWatch forecast a 1.9% gain in sales or 0.8% minus autos.
What happened: Sales of cars and trucks surged last month after a disappointing August. Part of the rebound reflected the purchase of replacement vehicles after many were damaged by hurricane-related flooding in Texas and Florida.
Home-supply stores also got a bump in the cleanup that followed the storms. Higher gasoline prices boosted sales at gas stations dealers as well.
The big picture: Sales at U.S. retailers have grown steadily if not spectacularly in 2017, just like the economy. Internet sellers such as Amazon
 have been the big winners at the expense of more traditional names such as Macy's. In September, online sellers posted a 0.8% increase in sales while department store sales fell 0.4%.
Retail sales are expected to pick up in the holiday season and it could be the best one in years. The economy has been expanding since late 2009, putting millions of Americans back to work and driving the unemployment rate down to a 16-year low of 4.2%. Consumers have the cash and job security to continue to spend at a rate that keeps the economy going strong.
Market reaction: The Dow Jones Industrial Average
  and the S&P 500 index
  were set to open higher in Friday trades.
business
via MarketWatch.com – Top Stories http://ift.tt/dPxWU8