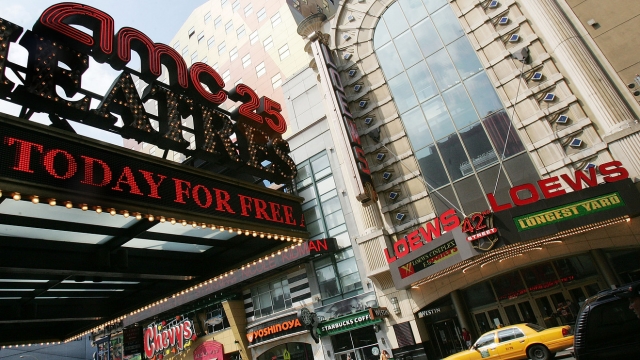 MoviePass plans to make money by selling your data to Uber, eateries and Hollywood studios
http://ift.tt/2wToFvo
At less than $10 a month, MoviePass is a bargain for customers, but how will the movie-theater subscription company that is subsidizing its members' expensive film-going habits turn a profit?
"It's about the data," said Ted Farnsworth, chief executive of Helios & Matheson Analytics Inc.
which owns a majority stake in MoviePass.
Helios & Matheson shares have been on a tear since it acquired that stake in August. The company's shares have rocketed about 692% since the acquisition, climbing to a peak of $38.86 on Wednesday from $2.95 on August 15.
The stock has been volatile in the last two sessions and was last down about 10%.
Also see: Helios & Matheson is increasing its stake in MoviePass with an option for more
Some critics of the business are concerned the company won't be able to make money and will flame out, or will have to raise subscription prices and drive users away.
Short seller Andrew Left warned retail investors that Helios & Matheson shares would fall back to $20, and that MoviePass would never be a $1 billion company. The stock was last trading below $20.
$hmny stock to trade back to $20 Retail investors are warned. You might like product but $1+bill it isn't. Giving away $1 for .90 no biz

— Citron Research (@CitronResearch) October 11, 2017
"I'm not worried about it," Farnsworth told MarketWatch. "He's a short seller so he's got to cover his squeeze. But the bottle will stand on its own."
When Helios & Matheson acquired MoviePass, the company also cut the price from as much as $50 a month to $9.95. But it is still shelling out the full price of tickets to studios and movie theaters.
According to the National Association of Theater Owners, the average cost of a single movie ticket was $8.65 last year, and that number is doubled in some major U.S. cities.
See: Former Netflix executive wants to shake up moviegoing with $10 MoviePass service
Also read: MoviePass has struggled to meet demand for its $10-a-month movie-ticket deal
"The deal from our side and why we're excited is we still get paid the full price of admission. If this succeeds in driving attendance it will pay for itself," said Chris Aronson, head of distribution at 20th Century Fox
"And they've made no secret that their goal is to mine data from subscribers. We'd be very interested in that."
That's exactly what Farnsworth and MoviePass Chief Executive Mitch Lowe are banking on.
"Making money putting people in the theater is fine, but also think about the advertising side," Farnsworth said. "We're the only company out there that can tell companies exactly who and when people are going to the movies."
If MoviePass is able to prove that it can drive incremental box office revenue to studios and cinemas, Lowe said the company can strike deals to share in the revenue from those sales, as well as from concessions.
Read: Is MoviePass's $10-a-month movie ticket deal really as epic as it seems?
That could then lead to studios paying MoviePass to promote films to its users. MoviePass has experimented with this already and Farnsworth said 18% of users go to movies when prompted by the MoviePass app.
Farnsworth and Lowe said they want to partner with restaurants close to cinemas and possibly even with Uber to get users a ride to the theater. It's all about capitalizing on a night out at the movies, Farnsworth said.
"It's so much easier than people think," Farnsworth said. "There are so many areas for revenue streams. Will we need to raise more capital in the future? Sure. But right now we're focusing on growing the company and doing deals with companies already out there."
business
via MarketWatch.com – Top Stories http://ift.tt/dPxWU8